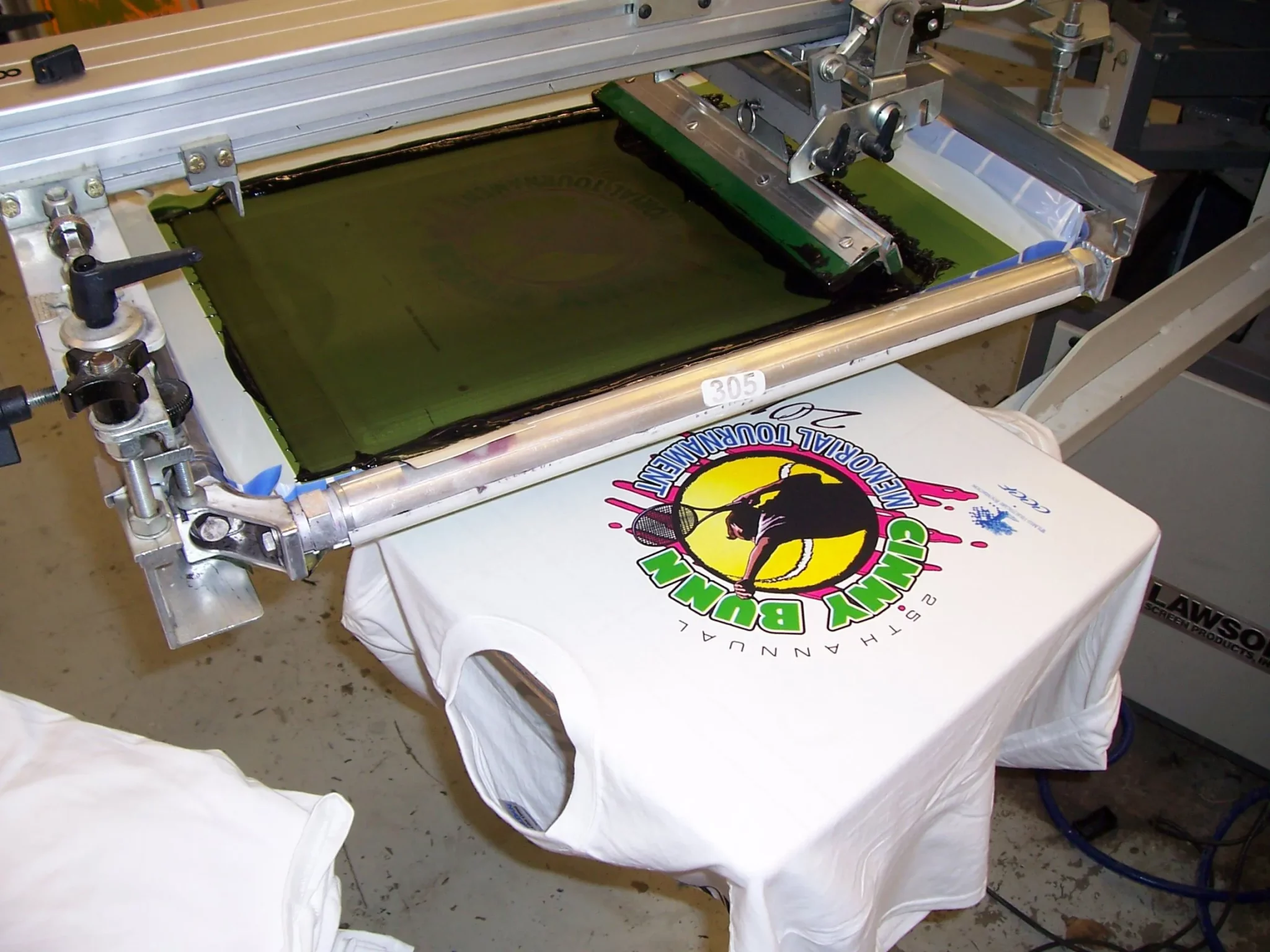 Live Screen Printing
To have a memorable, exciting, and engaging day with your guests for productive outcomes or merchandising your brand, it's a fantastic experience to have live screen printing on-site. This old technique is updated and used to design your required substrate, either fabric, paper, leather, or vinyl sheets, with great prints. Let's go through the originality if you are interested in knowing much about live screen printing.
Screen printing is a popular and innovative method of decorating and printing the substrate on-site. Ink is dropped over the design and pressed with a rubber blade to allow the ink to pass through the porous part of the prepared stencil. 
Generally, it is the live printing of t-shirts, cards, banners, company logos, tote bags, sheets, or screen printing of many other non-fabric products like metal, cardboard, and ceramics. Getting a one-color or multi-colored screen print on the desired substrate is a fantastic opportunity. 
The live t-shirt printing method is famous worldwide. Below are some benefits of on-site screen printing.
Whether it is a family reunion, a trade show, a product launch, a sports day, a concert, a premiere show, a convention, a festival, or a conference, it grabs the audience's attention and engages them for a long time.

People love to customize their shirts with different designs and colors. 

Because versatile shirts are printed in bulk, the cost is reasonable. 

It helps promote your brand and market your products and services to increase output.

Branding is much more accessible through event t-shirt printing.
Live Screen Printing Process [4 Steps]
If you are interested in mobile screen printing, you must know the whole process of having live t-shirt screen printing designs. You can set up the mobile screen printer in a designated area that must cover to protect all the equipment used in the entire printing procedure. The printing equipment is either manual, automatic, or semi-automatic.
Step one is the selection and making of the design to be printed. One-color design is simple and done if you do it on a large scale. If you need more colors, more screens are required.

A nylon mesh screen is prepared to print the design with a squeegee onto the t-shirts. It usually takes two hours.

The printing equipment should be set up on-site to engage people as much as possible.

Drying up the t-shirts and handed over to the customer.
Live Screen Printing at Dallas Shirt Printing
We provide a reliable screen printing service for events. Our experienced team helps you give your idea a modern and acceptable shape. We allow customers to get practical quality screen prints on caps, bags, t-shirts, and banners and enjoy the session. 
If you are a Dallas resident and want the best of this live screen printing, you must officially contact Dallas shirt Printing and submit your request. Below is the step-wise guide for the customers.
Planning For The T-shirt Screen Printing Design 
When you request an event t-shirt screen printing quote, our friendly and skilled staff meets with you to decide the type of design, no.of shirts, printing method, and color scheme; the company officials finalize the customization of t-shirts with a specific print. It is essential to get ready on the spot without wasting time. 
Set-Up Screen Printers On The Site
Before the event day, your design is ready with our staff, reaching on the spot at least 2 hours before the occasion. Our team will respond to arrange ink, t-shirts to be printed, screen printer,  generator, or any additional designs and colors required.
Holding The On-Site Screen Printing
Customers can place orders from anywhere in the country 24 hours a day, seven days a week. Our mobile team holds the whole day of screen printing which is more like fun and communication with different brands. We aim to provide the best quality printing methods and customized t-shirts with bright prints that last long and do not fade even after washing. 
Hence live screen printing is popular for t-shirts to expand your message as far as you can via screen prints. Dallas shirt printing promises to satisfy its customers with its best printing methods at a reasonable cost, making it different from other screen printing services.